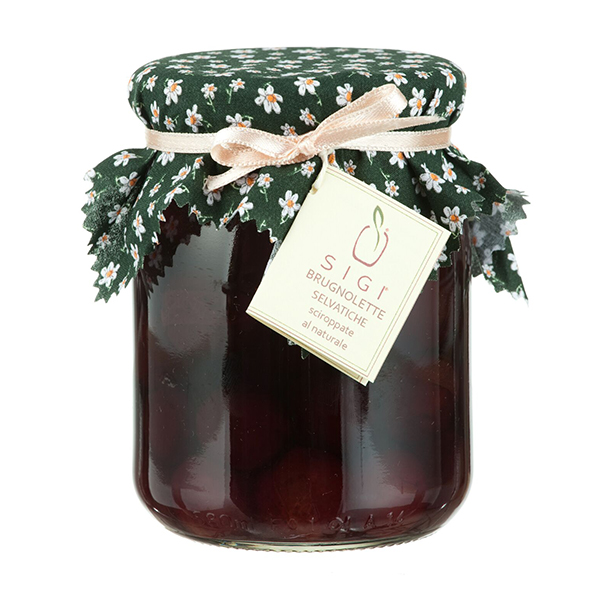 Wild cherry plum in syrup
LITTLE WILD CHERRY-PLUM IN SYRUP
The wild plum has almost entirely disappeared from the market. The fruits of this plant are redblack
with an intense flavour. SiGi leaves the wild plums whole in their syrup, with the stone, giving
all the pleasure of tasting the natural fruit. Wild cherry plums are rich in Vitamin C and tannins, and
the delicious syrup can be used on its own in cocktails or for ice cream and desserts.
GLUTEN FREE
No Dyes, No Preservatives, No Chemicals, No Pectin