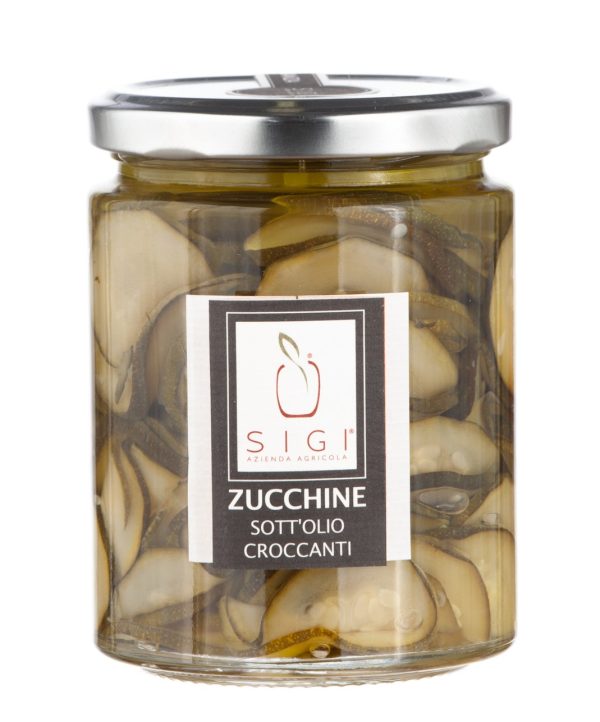 Zucchini in oil
Sliced thin zucchini cooked in vinegar and preserved in oil. The speed of the cooking process
and the freshness of the raw ingredients are essential in producing a natural crunchy and tasty appetizer.
GLUTEN FREE
No Dyes, No Preservatives, No Chemicals
Listed: INSOR (Istituto Nazionale di Sociologia Rurale) Directory of Traditional Italian Products.